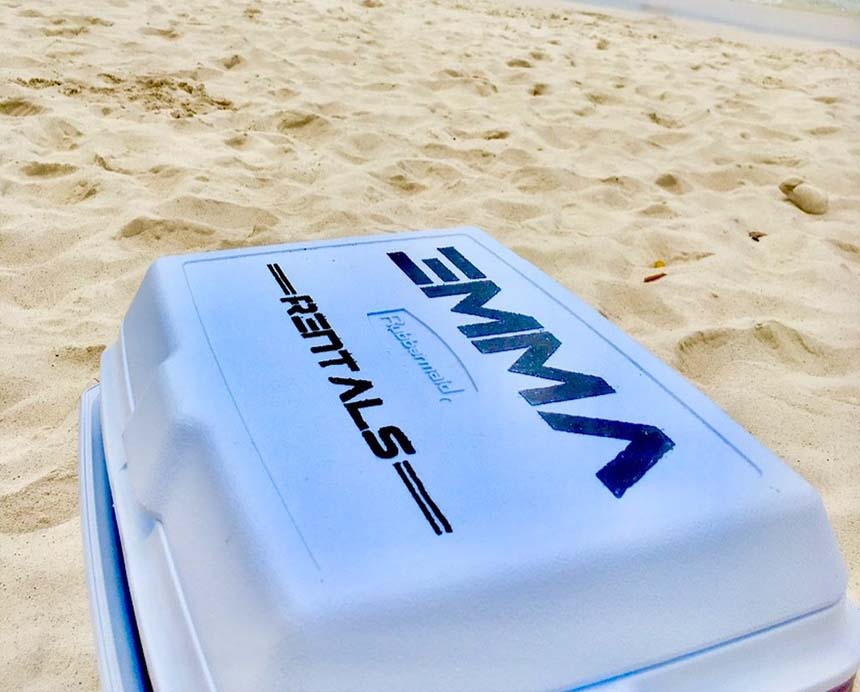 EMMA Cars Offer A Free Cool Box For Your Vacation!
Chilling in paradise: The benefits of an in-car cooler during a sunny vacation in the Caribbean.
The Caribbean, with its azure waters, pristine beaches and vibrant culture, is a dream vacation destination for many. As you explore the beauty of the islands and participate in various outdoor activities, you are sure to get an appetite for refreshments. When you go on vacation to the Caribbean, a cooler in your car can be a real game changer. In this blog, we'll take a closer look at the many benefits of having a cooler in your car during your Caribbean vacation, so you can stay hydrated, well-fed and ready for endless adventures.
Rental Car With Free Cool Box. Keep Refreshments On Hand
The tropical heat in the Caribbean can be intense, and staying hydrated during your trip is essential. With a cooler in your car, you'll always have an ample supply of chilled water, refreshing drinks and tropical juices at your fingertips. Whether you're lounging on the beach, hiking through lush rainforests or exploring historic sites, a quick sip from the cooler will leave you energized and ready to make the most of your vacation.
Keep refreshments on hand

Enjoy local delicacies along the way
Picnic in paradise
The Caribbean has an abundance of picturesque spots, from secluded coves to lush parks, making it an ideal destination for picnics. With a cooler, you can put together a delicious picnic with your favorite snacks and drinks. Imagine sunbathing on a sandy beach, enjoying the cool breeze and sharing a meal with your loved ones amidst beautiful nature. A cooler makes these idyllic picnic scenarios a reality and adds a touch of comfort and convenience to your experiences while dining outdoors.
Eating out for every meal while vacationing in the Caribbean can add up quickly, especially in popular tourist areas. With a cooler, you can buy groceries at local markets and supermarkets at a fraction of the cost. You can stock up on fresh fruit, sandwiches and snacks so you can enjoy budget-friendly meals without compromising on taste or quality. This allows you to spend more of your vacation budget on exciting activities and unique experiences.
Caribbean sunsets are a sight to behold, and what better way to enjoy them than partying on the beach? With a cooler in your rental car, you can bring your favorite drinks and enjoy a relaxed, impromptu beach gathering with friends and fellow travelers. Celebrate the beauty of the Caribbean sunset with chilled drinks and good company and create memories for life.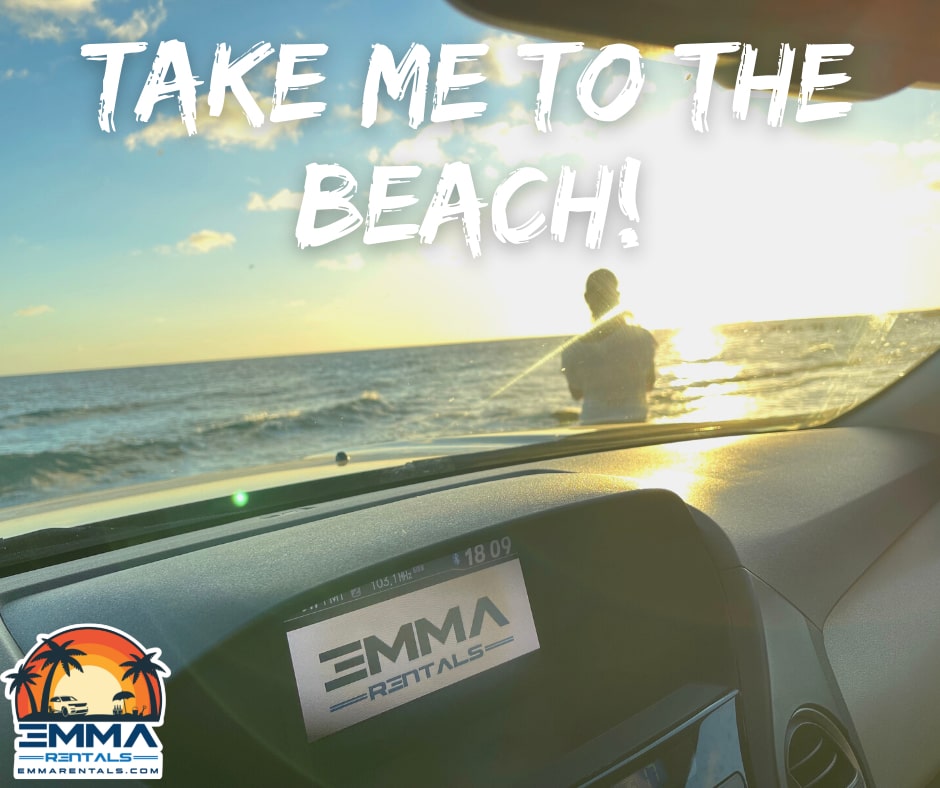 A rental car with free cooler. A cooler in your rental car is invaluable for your Caribbean sun vacation, offering a host of benefits that enhance your overall experience. From keeping you refreshed and hydrated to enabling memorable picnics and beach parties, it's a travel companion that adds convenience, fun and savings to your trip. So, if you're planning your Caribbean adventure, choose EMMA vacation rentals so you can immediately embark on an unforgettable journey through paradise. Cheers to an amazing Caribbean vacation full of unforgettable moments!