The Ultimate Guide to Renting a Car on Curacao
Planning a dream vacation on the beautiful island of Curaçao? A rental car is the perfect way to discover the island's hidden gems, beautiful beaches and vibrant culture at your own pace. Here's what you need to know before you hit the road:
**1. Choose the right car rental company: choose a reputable and established rental company, with the guarantee of a reliable and safe rental car, such as at Emma Rentals. Look for positive reviews, a wide range of vehicle options and excellent customer service. A reliable company will ensure a smooth and pleasant rental experience.
**2. Driver Requirements: To rent a car in Curacao, you need a valid driver's license from your home country.
**3. Age restrictions: Please note that you can only drive our Emma Rentals cars if you are at least 23 years old.
**4. Insurance coverage: You should know that there are several insurance options. Comprehensive insurance with a €350 deductible is included. We offer additional insurance for wheels and tires. We also offer the option to reduce the deductible to 100 euros.
**5. Vehicle Inspection: thoroughly inspect the rental car for existing damage before picking it up. Take photos or videos as evidence. This will help you avoid ambiguities about previous damage when you return the vehicle. We will do the same. Please note that you will also receive the photos we have taken.
**6. Fuel: You will always receive your Emma rental car with a full tank. You can opt for a fuel plan at Emma Rentals. If you choose this when booking, you will pay in advance for a full tank of fuel for your respective rental car. This means that you do not have to fill up the car when you return it. If you do not choose this option, you will have to fill up before you return the rental car.
**7. Additional Drivers: At Emma Rentals, two drivers are included in the rental price. If there are more than two people riding in the car, you must include all drivers in the rental agreement. There is a charge for more than 2 drivers.
**8. Traffic Rules: Familiarize yourself with Curacao traffic rules, speed limits and road signs. Listen carefully when Emma's staff explains the traffic rules to you when you receive the car! EMMA Rentals follows the recommendations of the ANWB. Read all the info on our website and in our emails.
**9. Navigation: We strongly recommend using the navigation app 'maps.me' on your smartphone. That way you can easily find your way around the island's roads and attractions.
**10. Local tips: Ask your EMMA Rentals representative for local information and recommendations. They can definitely give you valuable information about places you should definitely see, the best time to visit and lesser-known places.
**11. Return Procedure: Double check the rental agreement for the time and place to return the rental car. Returning the rental car on time at the agreed location in good condition will ensure a smooth return.
**12. Respect the environment: Curacao's natural beauty is a treasure. Be responsible and respectful while exploring the island. Follow designated paths, dispose of trash properly and respect local wildlife and the many stray dogs.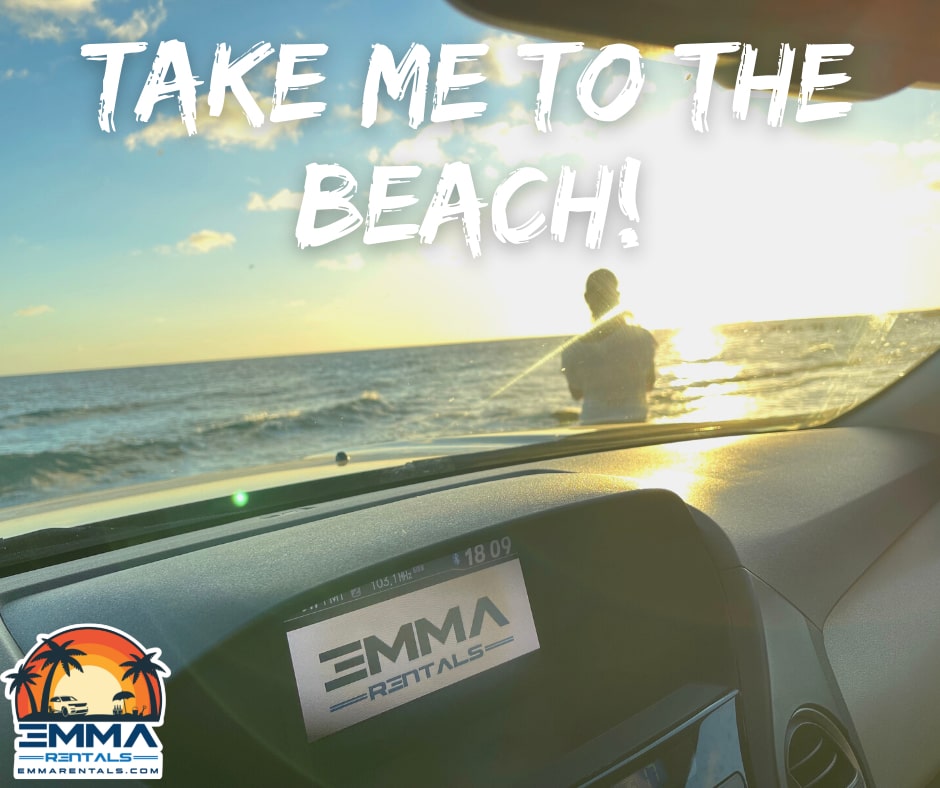 Renting a car in Curacao opens up a world of adventure and discovery during your vacation. With careful planning and attention to detail, you'll create unforgettable memories by exploring this Caribbean paradise your way. Buckle up, explore and make the most of your Curacao vacation with this car rental guide!